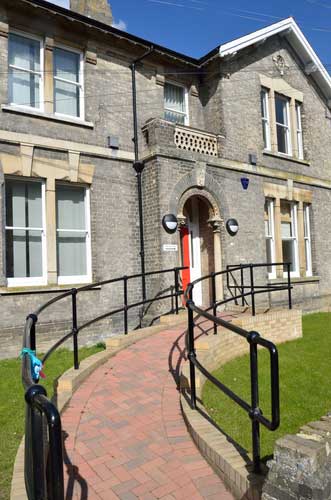 AJ Design can improve the accessibility of specific rooms or modify your whole home as required.  We've worked extensively to enhance properties, making them easier for mobility-impaired clients to use. Converting awkward properties into accessible homes is one of our specialities.
We can devise solutions for almost any accessibility issues you might have.  We can make problematic parts of the house easier to use as well as working with your property to make problem areas safer and more practical for everyday use.  AJ Design can bring back the pleasure of living in your own home.
Imagine your home without those irritations and problem areas.  As well as upgrading your rooms, we can make staircases easier with extra rails or stairlifts.  Making your day to day home-life easier and more pleasurable is our business.
Designing For Quality Of Life
We've worked on conversions for those with moderate or severe mobility problems as well as those who simply benefit from a little extra support in key parts of the house.
We can convert any aspect of your home, drive and garden, including access to your front door. We can design accessibility ramps, grab-bars or hand rails to help you to reach your property without undue worry or stress.
Some of our mature clients had concerns that they'd have to leave their treasured home, as they just couldn't get around it as safely and comfortably as they used to.  They need not have worried.  We often surprise clients by making a few prudent changes to their property and boosting their day to day confidence enormously.
AJ Design are reassuringly experienced, taking care of the whole process for you.
Accessible Bathrooms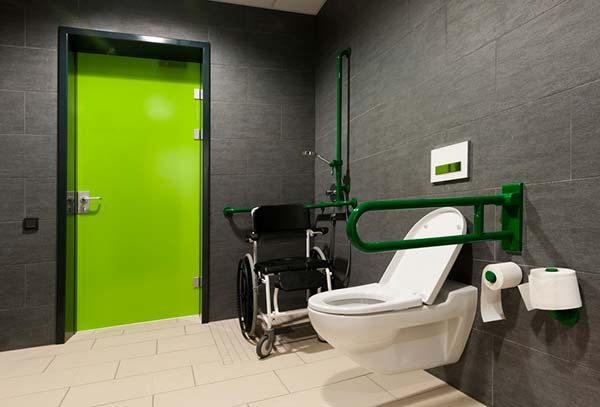 We have experience in completely re-designing hazardous wash facilities, turning inaccessible bathrooms into practical, appealing wet-rooms.
Fitting walk in baths and sit-down shower spaces can make a big difference to the usability of a bathroom.  Small adjustments or additions make life so much easier, such as changing the height of your bathroom furniture to increase comfort.
Our solutions offer full wheelchair access to facilities with grab-bars and durable, low-maintenance, non-slip, safety flooring in a range of styles to suit your taste.
Durable Flexible Results
We use commercial grade materials with beautiful finishes to allow full wheelchair or walker access without damaging floors.
Whatever your accessibility needs, we have it covered. Get in touch with AJ Design and let us take the hassle out of your home.
Get in touch.
We have the shopfitting experience, know-how and flair!


From Concept To Completion
Let us bring your ideas to life!