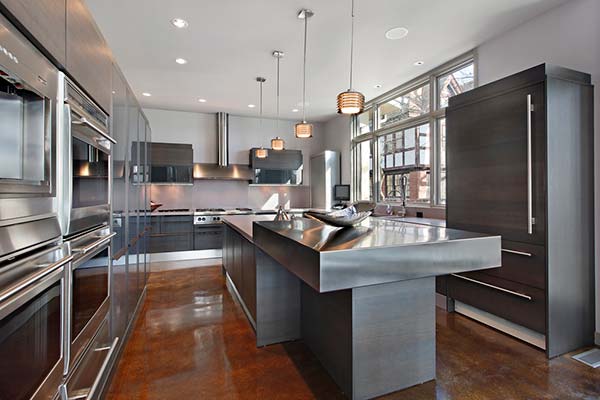 The kitchen is the heart of your home, it's not only where you prepare your meals, but a prime entertaining space.  Often the kitchen sees more guests than any other room and the character of your kitchen can also speak volumes about you and your home. So it makes sense to use a high-quality kitchen fitting and design service you can trust, like AJ Design.
You might need a spacious, minimalist kitchen with preparation and dining zones, finished in polished granite, steel and glass.  Perhaps you prefer a traditional shaker finish, but a modern focus on useable spaces and convenience, designed to optimise the way you use your kitchen.
Luxurious Bespoke Kitchens
AJ Design create kitchens which are as impressive as they are convenient, no matter what size your space and what materials you like.  Narrow galley kitchens needn't limit your creativity, with a range of innovative storage solutions and fitted features we can build the ultimate solution. Larger kitchens with granite-topped islands and warm wooden dining areas can be modelled to allow easy movement and relaxing around the kitchen, whether you are cooking or socialising.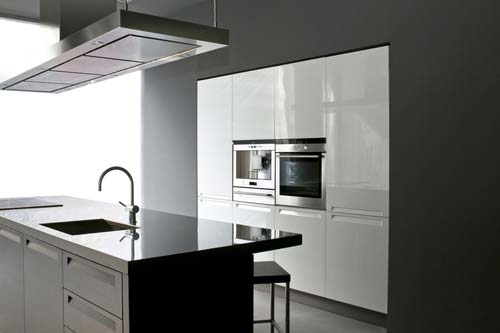 If you have your heart set on a home kitchen that harnesses the innovations and character of a commercial kitchen, we can make your wish come true.  We've fitted commercial kitchens into high-profile eateries and can do the same for you.
We excel at integrating high quality, commercial grade equipment into luxurious domestic kitchens. Tough, wipe-clean stainless steel surfaces can take a lot of punishment, while looking incredible. If you want flooring to match, we can offer you commercial flooring in a wide variety of finishes. Whether you choose vinyl, ceramic, brick or stone floors, we will bring the most practical, durable beauty to the heart of your home.
Call on A J Design to help you plan and design you kitchen and we'll deliver the finished article.  We love to exceed your expectations and help you to a kitchen you'll cherish for years to come.
Get in touch.
We have the shopfitting experience, know-how and flair!


From Concept To Completion
Let us bring your ideas to life!