We understand how strongly the look and feel of your restaurant contributes to its ambience and feeling of quality.  "You don't get a second chance to make a first impression" as they say.
We aim to blend your practical and aesthetic needs into a design which helps your food and service shine.
AJ Design have the skill-sets to design, manufacture and install your bespoke front of house using timber or contemporary finishes, natural materials, metal, glass and more.
We can install bespoke seating or fixed furniture, specific hotel & restaurant furniture, counters, bars, reception desks.  Our designs balance diner comfort with operational efficiency that you will enjoy.
Commercial Kitchen Design & Installation
We also have the experience to installing commercial kitchens, efficient and optimised layouts which are easier to work in, maintain and enjoy.
Designs can incorporate bespoke stainless steel air extraction canopies & splashbacks as well as safety flooring, wet areas, appliances and commercial refrigeration.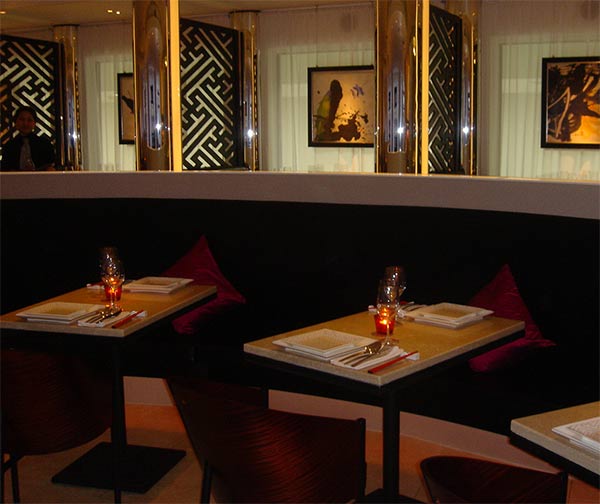 Fitting Working & Serving Environments
With your requirements and preferences directing our design process, we deliver completely integrated working environments for catering professionals from concept to launch and beyond.
Shaping the look and feel of your premises, we can design, supply & install:
Counters & worktops
Safety & Commercial flooring
Preparation areas
Storage units
Cooking appliances
Refrigeration units
Display units
Serving areas
Points of interest
Dining rooms
Get in touch.
We have the shopfitting experience, know-how and flair!


From Concept To Completion
Let us bring your ideas to life!